Searching for some nice Ramadan Fasting wishes, quotes, SMS and Messages Images to share on social media! Yeah! You are at the right place now. Our Ramadan Fasting quotes collection is here for your relief. Check it out and choose some amazing to wish blessed fasting to the people around you!
Fasting is the fifth pillar of Islam and it's an obligation of a Muslim to fast in Ramadan Kareem. Everyone knows the importance of Ramadan Kareem and fasting and prepare well to welcome the blessed month with their hearts filled with the love of Allah and Prophet (PBUH). So, let wish our friends and family to experience the blessed fasting in the upcoming Ramadan with good health and purified soul. Our Ramadan fasting greetings will guide you to choose the best words!
Best Ramadan Greetings are always the best way to wish Ramadan.
Best Ramadan Fasting Wishes & Quotes
I hope we will attain the purified soul after observing fasts in the month of Ramadan.
Wishing you a peaceable and happy Ramadan!
"Allah is with those who restrain themselves" (Surat-al-Nahl 16:128)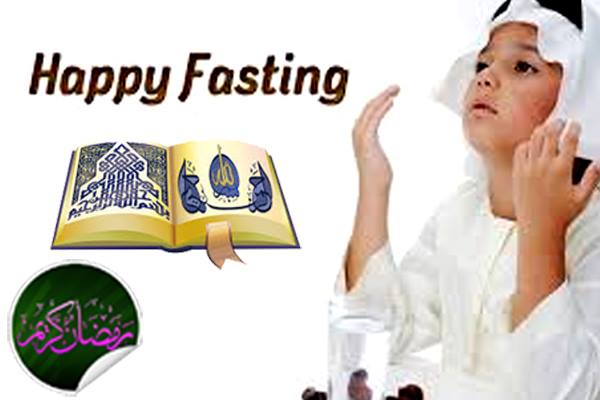 May the moon of Ramadan
guide us towards Allah's Pathways
and its soft rays
fill your life with,
love and harmony!
Ramadan Mubarak.
May Allah send grace and wisdom to you which change your life into a life that is spent according to His will!  Have a blessed and peaceful Ramadan!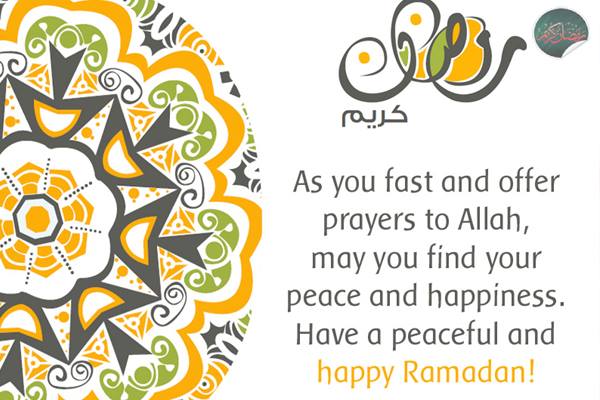 Let's try to make God Happy by offering sincere prayers and observing fasts and reach to Him so he light up our heart and soul with the light of Emaan and Taqwa. Ramadan Mubarak!
O ye who believe!
Fasting is prescribed to you as it was prescribed to those before you,
that ye may (learn) self-restraint."
– [al-Baqarah, 2:183]
Fasting give us courage, hope for good times, and gifts of humanity to face our daily life obstacles and hardships. I pray Allah blesses you! Ramadan Kareem

⇒ Check Ramzan Wishes and Quotes
"As to the month Ramadan in which the Quran was sent down to be man's guidance and an explanation of that guidance, and of that illumination, as soon as any one of you observeth the moon, let him set about the fast; but he who is sick, or upon a journey, shall fast a like number of other days. God wisheth you ease, but wisheth not your discomfort, and that you fulfill the number of days, and that you glorify God for his guidance, and that you be thankful" (Surat-al- Baqarah 2:181)
"Whoever backbites his Muslim brothers,
his fasting will be invalid and his ablution null.
Should he die in such a state,
he will die like the one who decreed lawful what Allah has forbidden."
– Prophet Muhammad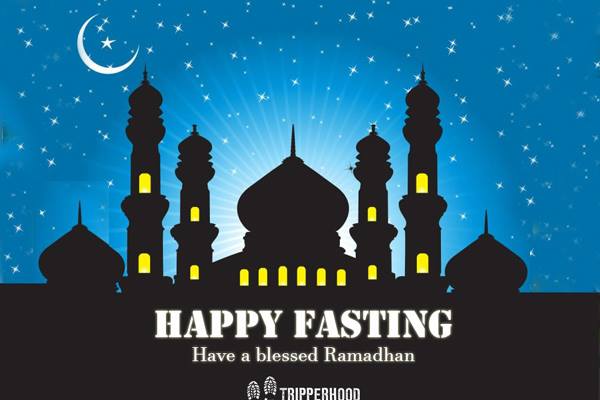 I hope this Holy month will guide us towards the destined path of islam:
to the path towards Allah, delight, harmony and success.
May Allah bless our hearts with the light of Imaan
Let's pray and fast this Ramadan to make our wishes come true and relish thhe never ending mercies of God that he keep for us when we turns towards Him with our hearts filled with grief!
Ramadan Mubarak!
Allah always keep us in His blessings.
So, let's Rejoice and relish again
because we have find another a chance to apologize and ask for
mercy for our evil deeds.
Ramadan Mubarak!
I wish you and your family spend aa peaceful Ramadan this year.
And alll of your good wishes come true.
May you be like a blessing to each and every person around you.
Ramadan Mubarak!