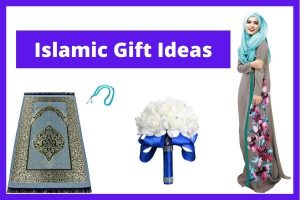 When it comes to the best Islamic Gift Ideas, then there are hundreds of things that we can gift. Here is this content, we are going to discuss only the eight best gifts that we can gift to Muslims. So, if you are also interested to give a gift this year to your Muslim fellow, then read the whole content thoroughly.
List of Islamic Gift ideas
If you want some Ramadan gift ideas, check out this post.
1: Quran Pak – Best idea for Everyone
While talking about the best Islamic Gift Ideas, if we don't talk about the QURAN PAK, then it will be 100% wrong. QURAN PAK is the most crucial source of authority for Muslims. Therefore, giving THIS BOOK as a gift to your Muslim fellow should be your priority. IT is also a source of rightfulness and a path to success for Muslims. Therefore, you should give QURAN PAK as a gift to your friends and family members. This gift will be the best gift of their lives.
Buying options online
2: Scarves and Abayas for Wedding
Muslim women always love to wear abayas and scarves to follow Islamic sayings. Therefore, they love to receive these two items as gifts from their friends and family members. On the arrival of Holy Month Ramadan, the use of scarves and abayas increases. Therefore, it becomes one of the hottest items of Islamic Gift Ideas in Muslim countries.
Numerous types of scarves are available in the market. Some of them are from the embroidery category while some belong to straight clothing type. Also, they are not very much costly. Gifting such items to your ladies will surely spread love. So, what are you waiting for? Go shopping and buy some beautiful abayas and scarves for your wife and daughter to show some love.
3: Bateel Bouquets for Her
When it comes to easily accessible products to give to Muslims, this product must be your priority as it is available all over the globe. Talking about the best Islamic Gift ideas, Bateel Bouquets are also present in the list of top 5 products. They are the adorable metallic boxes with different kinds of dates inside.
You can also customize these boxes with different types of chocolates, nuts, sweets or any other thing that you want to send as a gift to your loving ones. As they are metallic boxes, therefore, you can send any eatable stuff in it. Due to this, you can say that it is one of the best gifts that you can give to your friends and family members to make them feel special.
4: Prayer Rug and Tasbeeh for Everyone (Family, Friends, Teachers)
Another two amazing Islamic gift ideas that are very common around the Muslim community is giving a prayer rug and Tasbeeh to Muslim brothers and sisters. As we all know that all Muslims have to pray five times a day; therefore, no gift can be better than giving a prayer rug and Tasbeeh.
Different sizes and types of prayer rugs are available in the market. You can buy a small size rug for the children and a full-size rug for the man and woman. On the other hand, you can also buy a digital Tasbeeh that a man and women can hold in their fingers for the whole day. In short, these two things are the two most popular items to give as a gift to Muslim brothers and sisters.
5: Fragrant flowers for Husband & Wife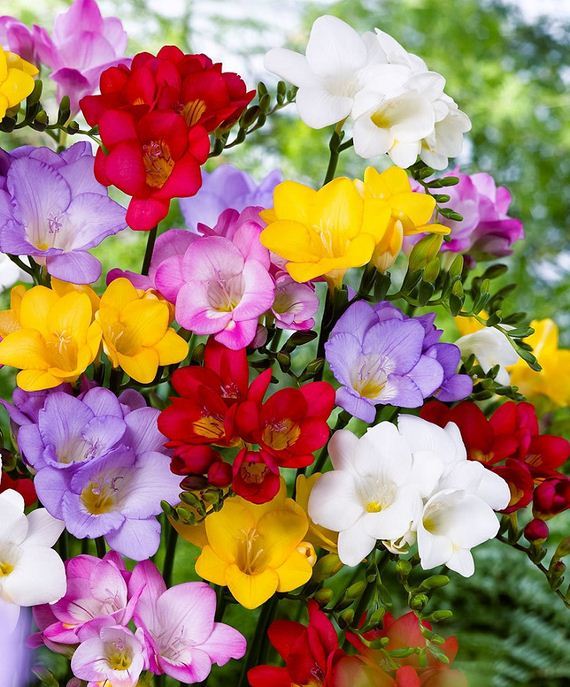 Flowers are the signs of love, care and affection. They are also from the best Islamic gift ideas list that you can follow. Every woman loves to clean their houses before the arrival of the holy month Ramadan and EID. They also love to decorate their homes with particular types of flowers and other decorative things.
Therefore, it will be a cool idea if you will give flowers as a gift to your Muslim fellows. Flowers hold particular values to Muslims as Holy Prophet (PBUH) also liked them very much. On the other hand, they are also loved by Non-Muslims. In short, flowers are also the best things that you can give as a gift to your Muslim fellows.
6: Ittars – Best Present idea for Him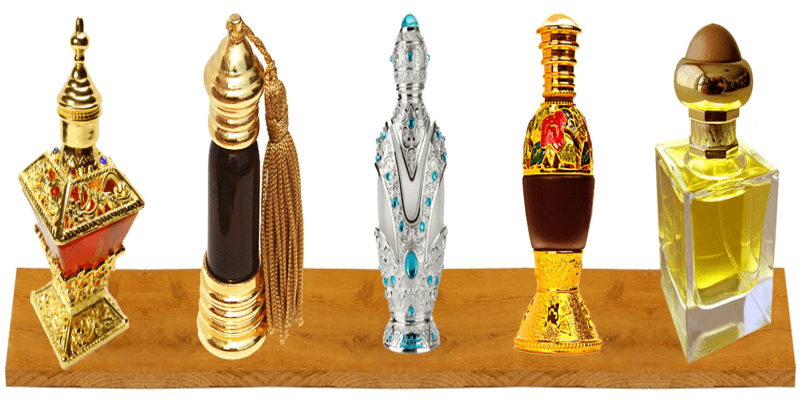 Due to the presence of alcohol in the perfumes, Muslims avoid using it. They try to find some alternative with a soothing smell. Ittars are the best possible option that Muslims can use on their clothes. They are alcohol-free as well as provide a soothing aroma.
Numerous kinds of Ittars are available in the market with different soothing smells. But the most popular one is rose Ittar. So, if you want to give a gift to your Muslim fellow whom he can use gracefully, then ittars are the best possible option for it. Especially in Ramadan, they can be from the list of best Islamic gift ideas.
7: Jewellery items – Best Ideas for Women
Jewellery is one of the most demandable things of Muslim girls and women. All women like to wear jewellery items to look more beautiful from others. As a large number of Muslims are living in the eastern countries; therefore, the trend of jewellery is also more in the east area. If you want to make your wife feel special with your gift, then try to give him a jewellery necklace or some bangles.
Even a ring will also be a great pick. During the Ramadan, the demand for jewellery also increases because of the upcoming EID event. So, if you want to give your daughter, wife, and mother a beautiful surprise, then provide them with jewellery items as a gift.
8: Home decorative item – Best for Babies and kids
Muslims love to give home décor items as a gift to one another. Antique pieces are the most loveable items in the decorative articles. Therefore, if you want to spread love, then try to give gifts to your loving ones. You can gift a wall clock, a flower set, decorative lights, a custom calendar, a dinner set, or any other custom item.
They are not very costly. Therefore, you can easily afford them. So, what are you waiting for? Start spreading the love by giving gifts to each other.
More Islamic Gift iDeas
9. Islamic art:
There are many talented Muslim artists out there selling their stunning works of art. This makes for a very thoughtful and special gift.
10. A set of Hajj or Umrah DVDs:
If you know someone who is planning on making the pilgrimage to Mecca, these DVDs are a great way to help them prepare.
11. Islamic books:
There are many amazing Islamic books available, covering a wide range of topics. This makes for a perfect gift for someone who is interested in learning more about their faith.
12 A donation to an Islamic charity:
This is a great way to show your support for Islam and those in need. It is also a very thoughtful and appreciated gift.
13. An Arabic calligraphy set:
This makes for a really unique and special gift, especially if the recipient is interested in learning Arabic calligraphy.
14. A set of Islamic greeting cards:
These are perfect for sending Eid greetings or congratulations on special occasions. They are also a thoughtful and affordable gift option.