I have got many inspirations to make my own Ramadan Advent calendar. But in such a busy routine I can't make this happen so I have to go to the second option that is buying from some market or superstore. Here are some cool buying options… you can choose any of them.
Gearing up for Ramadan? Then get your hands on the cutest and fascinating Advent calendars. You don't have to put enormous efforts to create an advent calendar or to invest a considerable amount of money to buy them from the market. All you have to do is follow the simple yet catchy steps given below that will help you in creating an incredible advent calendar for this Ramadan. So what are you waiting for? Let's discover them one by one!
Ramadan Advent Calendar UK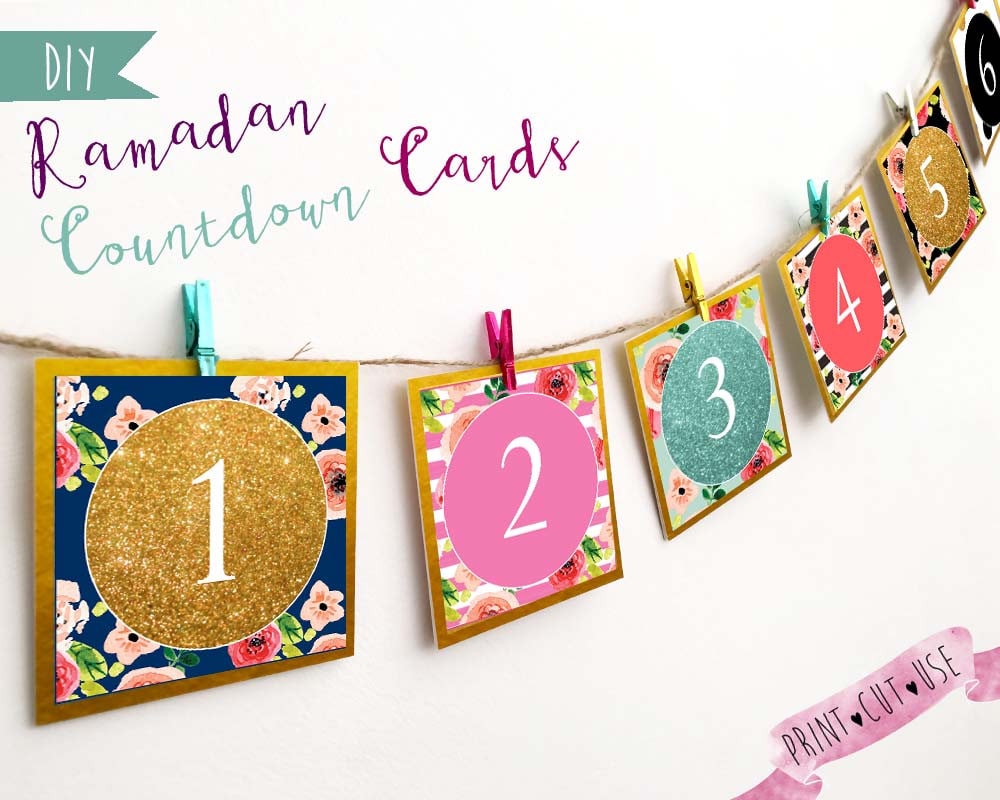 Find the best and decorated 30 days Ramadan cards for affordable prices. Use these calendars as a decoration and also for the reminder. Here are some buying options to buy in the UK.
Buying Options:
Ramadan Advent Calendar Morrisons
Morrison's platforms provide you the varieties of stuff under the same roof. If you need something different than you can choose from different packages available at Morrisons
Asda
According to the Asda policy: It is a great feeling to see many happy faces around us. They sell chocolates decorated calendar for kids because kids are the other name of happiness. If you are interested to buy it then visit Asda.
Tesco
Now Tesco also sells the Ramadan calendars. It was great news for me that Christians are also promoting Muslims events. They give equal worth to Ramadan as they give to Christmas. For purchasing Advent calendar visit: Tesco
Godiva
The Godiva Calendar collection includes three different parts. Iftar calendar, Ramadan Gold Box, and Extraordinary box. All pieces include the Chocolates behind its own door. You have to open a door on each day of Ramadan. For Order check out Godiva.
Amazon
Amazon also provides you the beautiful Ramadan Count down tracker to count the Ramadan days till EID. It is made of Dark and light blue leather that is a hook to the wooden rod. It is the best decoration piece for Ramadan. There are stitched pockets at each count. Children will really love it for a reward. For Order check out Amazon.
Ramadan Chocolate Advent Calendar:
Amazon also provides the Advent calendar in chocolate form. CHECK HERE
Laser Craft
Laser craft provides a Ramadan 30-days drawer. You will get this calendar in different pieces. You have to glue it all to make a single unit. Check it prices at Laser craft.  
Body Shop
In Ramadan, the routine of gift increases as compared to the other normal months. Usually, people give gifts like perfume, decoration pieces, body spray or Calendars. The body shop also provides a varieties of stuff for you to present as a gift or use as a decoration piece. Check it out at Body Shop. 
Material Required to

Create your own

Ramadan Advent Calendar
You will need the following material to create your own advent calendar;
It is commonly called Foamcore or paper-faced foam board. It is a portable, lightweight and soft material. It can be molded easily and you can cut it in different shapes according to your needs. Try to get them from your local market because you will find them there in a bit less price.
Envelopes of Different Colors
You are free to choose the color, size, and style of the envelopes. If you have that esthetic, brown envelopes at your home already then don't buy the new ones because the older ones look more graceful.
Alphabets and Number Sticker
It's absolutely not necessary to go for printed letters and alphabets. If handwriting seems more fascination to you then go for it.
Grab any sticky material. Either gum stick or liquid glue or whatever you want to see for sticking, go for it.
If you don't have any of the above-mentioned material and products then don't worry and look for the alternative. Look around you; I'm sure you will find out hundreds of such things which may appear useless but they are not real.
How to Create an Advent Calendar?
After gathering all the required material, you must be thinking about the making procedure so here it is;
   First of all, you have to decorate the posterior side of the envelope as it is the most prominent site of the envelope. To decorate this size, you can draw any doodle; you can paste different stickers or simply draw something nice and use bright, sparkle colors to enhance them.
   You can also paste a number sticker on the envelope or just write down a number.
   Now cut down square papers and write down the to-do task on them one by one. You can also use sticky notes for this purpose as they are colorful and available only in one standard size. You can also take out a print of good deeds and just simply cut them one by one and place them inside the envelope.
   Fold these sheets and place them in every single envelope.
   If you have fairy lights at your home then you will be glad to know that today you have a chance to use fairy lights effectively. All you have to do is tie these envelopes on the fairy lights and then hang the fairy lights anywhere in your home. If you have any ribbon or thread then you can use it for the same purpose.
    Your advent calendar is ready and all set to adore your home!