Ramadan is the most promising, precious, and unique for all Muslims of the world. So, You surely like to share Ramadan quotes in English on Facebook, Whatsapp, and Instagram. We have picked the best English Ramzan quotes to with images to download and share. In this month, Muslims are supposed to fasting throughout a month or 30 days within a time frame. At the end of the month, Ramadan Muslims celebrate their most propitious festival Eid-ul-Fitr. According to the Islamic calendar, Ramadan is the 9th month that comes right after Shaban.
Ramadan or Ramadhan is the most special month for the Muslim community as this is the month in which the holy book (Quran) was revealed to the last prophet Muhammad (S.A.W.W). According to Quran and Hadith Ramadan is the month of blessings, mercy, and forgiveness.  Therefore Muslims from all around the world do special prayers, fasting, seek forgiveness to Allah.
Here we compiled up some exceptional and valuable Ramadan quotes & sayings in English. Hopefully, my Muslim brothers and sisters will enjoy these.
Ramadan Quotes & Verses in English for Whatsapp and Facebook
"I pray to Allah that your prayers and patience keeping you safe from hellfire"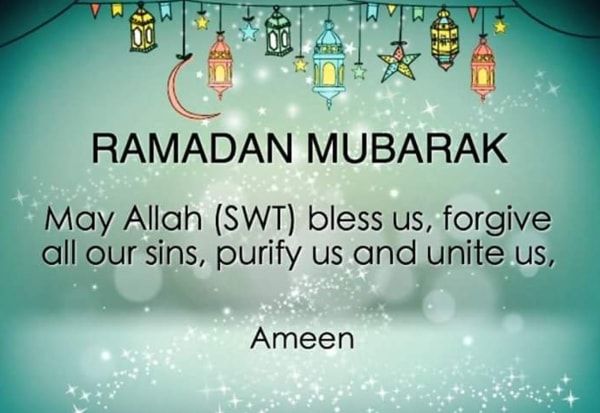 "Ramadan is on the way, so talk politely, be kind to others and practice good deeds"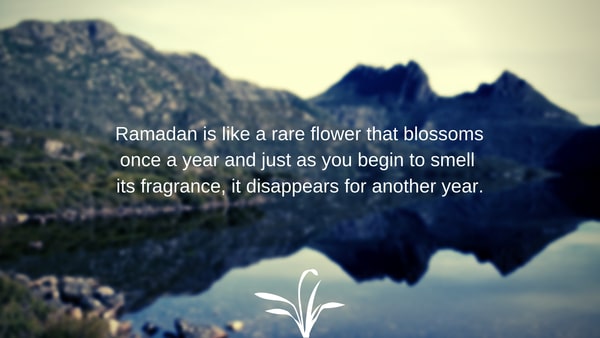 "I want you to welcome Ramadan with open hands and purity in your soul"
"May the most merciful guide you better and bless you with all prosperity in life."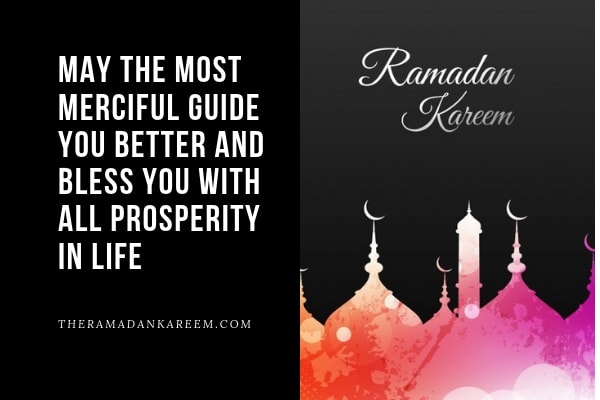 "I pray to Allah that He protect your family from evil and make your kids better person."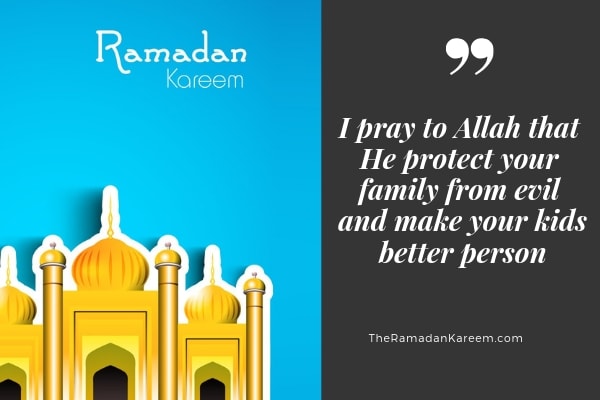 "This Ramadan ensure you dress neatly, donate generously, treat people kindly and purify your soul with the name of Allah."
Check New Quotes on Ramadan Mubarak 2020
"I pray to the Exalted, Allah that you and your family come across to various peaceful and blessed Ramadan, Ramadhan Mubarak."
"This beautiful and blissful Ramadan, I want the entire humanity to be safe, happy and peaceful."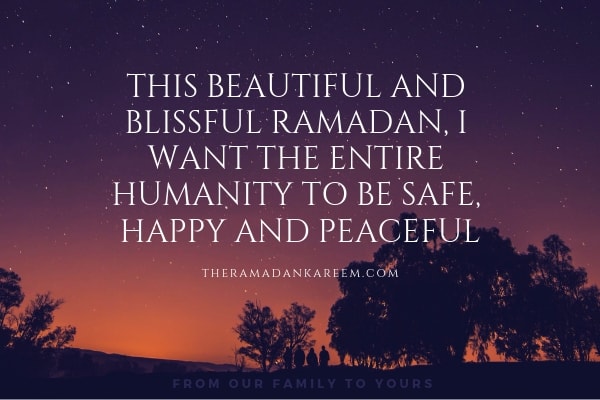 "Live this Ramadan as it is your last one, pray attentively to get higher rank in Jannah."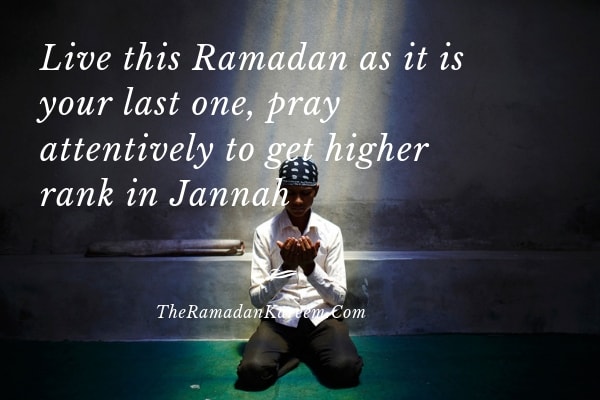 "The month starts with mercy and blessings, going with forgiveness and ends at freedom from hellfire, is the only one Ramadan, Happy Ramadan."
"Do not just live Ramadan with empty stomach live it fully with patience, forgiveness, kindness, and love around you."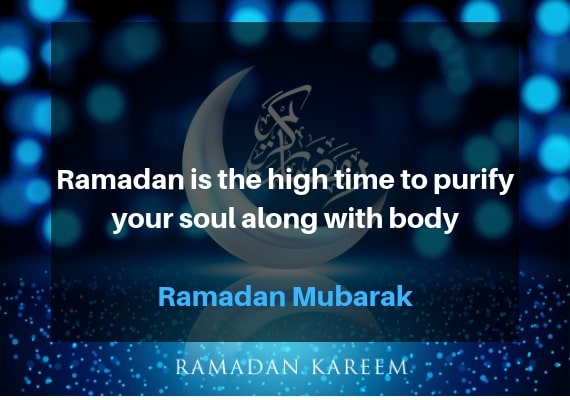 "Allah love those who love his human and be kind with them, let's practice this activity in this Ramadan." – Enojy the Month
Check the Best Messages on Ramadan Kareem!!
"Wishing that Allah Almighty bless your family lasting smiles, togetherness and happiness this holy month."
"This holy month is your chance to seek forgiveness and set yourself free from hellfire."
"When the evils get banned, and the doors of hell are closed, that is the month of Ramadan, pure blissful and packed of blessings around."
"Get ready for the open doors of Jannah this Ramadan and ask more and more to Allah Almighty."
"The crescent moon sighted and the holy month has to begin now. Therefore, I wish you a prosperous, blissful and blessed Ramadan."
"The month of Quran revelation is nowhere get ready to gather all the blessings, mercy, and grace of Allah SWT."
"Allah loves the person who keeps on doing goodness throughout along with Ramadan."
"May the mercy and grace of Allah be upon you and your family this holy month."
Check Happy Ramadan Greetings of 2020
"Do not just recite Quran, understand it, don't just stand in prayer talk to Allah."
"Manage to pray tarawih and Tahajjud to honor and please Allah SWT."
"I pray to Almighty that He accepts our prayers, worships, fast and good."
"Ramadan is the most special holy month try to make most of it."
"May Allah forgive all our sins and protect us from evil deeds."
"Boost up your Emaan as much as you can; May Almighty grant us pure Emaan and intentions."
"Life is too short to goodness, and it is too long for evil deeds, Allah we are a sinner, accept our Astaghfar and grant us your will."
Ramadan Quotes Sayings Verses in English
Ramadan is the high time to purify your soul along with body
The month of blessings, Barkat and forgiveness is coming your way, take advantage of it as much as you can
The month of patience, love forgiveness and blessings have come over, happy Ramadan!
Ramadan does not require fasting only it asks patience, be kind and gentle to other humans
Allah loves patience most and the reward of it is high level in Jannah
Just give it a try with a pure heart, beshak Allah can see and knows all  
It is not a month to be righteous, Allah ask you to make effort with the core of your heart just
Ramadan is the superior month among all so try your best to prayer five times a day and gather something for Akhrat
Even from the most merciful (Allah), Ramadan is the best mercy of Allah SWT
The Holy Prophet Muhammad (PBUH)

"Whoever backbites his Muslim brothers, his fasting will be invalid and his ablution null. Should he die in such a state, he will die like the one who decreed lawful what Allah has forbidden."
With the beginning of Ramadan,

May Allah turns your home into a place of love and happiness!

Ramadan Mubarak!
May the crescent moon of Ramadan Kareem!

Be our guiding light,

And its power,

Fill our lives with,

Peace and grace.

Ramadan Mubarak
Allah never leaves us alone.

He always stays with us,

In our Happiness,

In our griefs

To guide us and love us.

Happy Ramzan!
Don't forget to try this recipe out in this approaching Ramadan

A Glass of Care A Plate of Love A Spoon of Peace A Fork of Truth & A Bowl of Duaas.  Mix with spices of QURAAN. Enjoy This Meal.

The taste of this Ramadan Recipe is refreshing and you will never forget the deliciousness of this dish.
As the azan for Fajar prayer spreads in the air and brings the happiness of 1st holy fast! May Allah bless you with joy and shower your home with love & peace!
May the Spirit of Ramadan stay in our heart and illuminate our soul from within. Happy Ramzan
May You Always Be Blessed With The Love And Protection Of Allah. Wish You A Happy Ramadan!
Ramadan is a month to visit the poor, the sick and the old. In this way, we can make the Almighty God happy.
Ramadan is time to empty your stomach to feed your soul. So, just don't keep your stomach empty but feed your soul with love, peace, and warmth of Eman.
This Ramadan not only fast but feed the deprived people, Help poor, and Watch Our Tongue before speaking, not to criticize others and learn to forgive. That is the spirit of Ramadan. Let's pray Allah that to attain the real spirit of this holy month.
Muhammad (SAW) said:

Fasting is the shield, it will protect you from the hellfire and prevent you from sins.
May Allah shower your path with light and knowledge! May this month be an enlightening celebration to all of us!
Let's pray to Allah to inspire us to spread Allah's peace, love, and unity across the world. Let's bring the true image of Islam in front of people by practically following Islamic teachings. Happy Ramadan Mubarak!
More English Quotes about Ramadan, visit the below articles.
You can contact us as well for donations.
You can add your own Ramadan Quotes too in the comment section!!