Don't miss the best Alvida Mahe Ramzan quotes, status in English, Urdu, Hindi that will touch your heart.  When the Holy month of the Islamic lunar calendar reaches its end days, the hearts of Muslim's filled with both sorrow and happiness. Everyone wants to prepare a good farewell for Ramadan. Alvida, Alwida, Aey Mah-e-Ramadan 2022!!
Are you looking for some amazing Ramadan Alvida quotes that you can share with your friends and family? Do you want to say Goodbye to the most blissful month with a beautiful quote? Let's check out these lovely Quotes! So, Ramadan is going to end soon with a happy ending.
Alvida Mahe Ramzan Status Quotes Images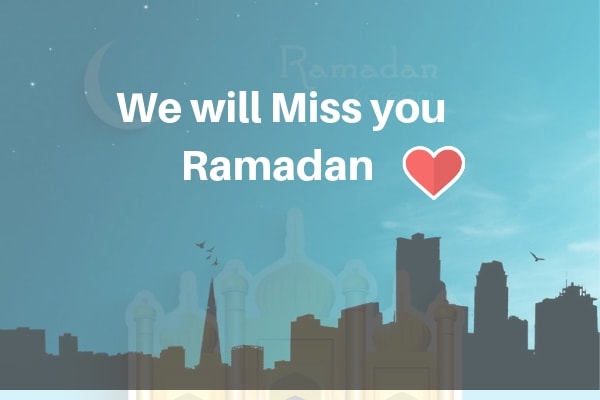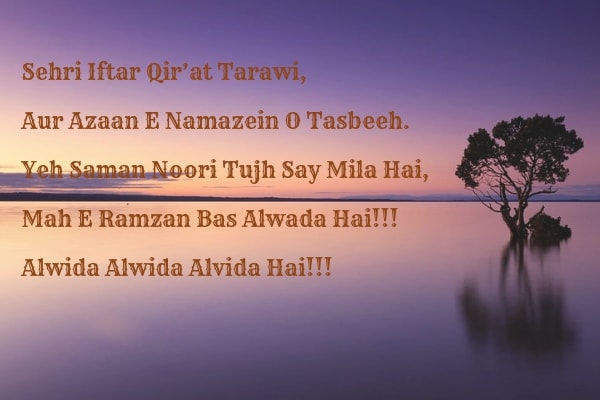 Wu sehri ki Barktyen

Wu Iftaar Ki Rehmatyen

Wu Traweeh Ki Ronaqyen

Yeh sara Saman bs Tujh se Mila Tha
Mah E Ramzan Tujh Ku ab Alwada Hai.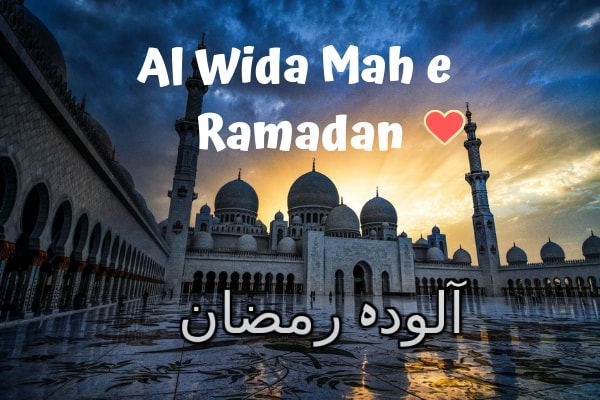 Alvida To The Month Of Mercy,
Alwida To The Month Of Forgiveness,
Goodbye To The Month Of Protection Against Fire.
Alwida To The Month Of Generosity,
Alvida To The Month Of Kindness,
Al-wida To The Month Of Patience.
Alwida-Alwida To The Most Blessed Month Of The Year,
Alwida Ramadan
Last Day of Ramadan Quotes and Images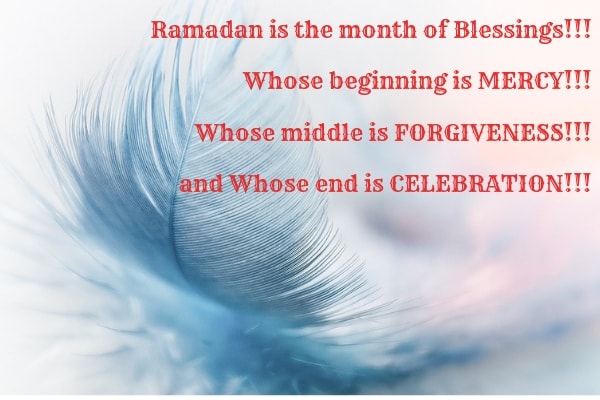 Ramadan is best of months,
And its days are best of days.
It's best to make Allah happy,
And showing gratitude to Him for bestowing us enough life,
That we are witnessing this Ramadan!!!
The acceptance of prayers is guaranteed in the month of Ramadan!!!
Your honest wishes, your dedication, your faith in Allah, will make you a totally changed person, to help your fellow beings with sincerity and real love. Alwida Ramadan!
When you are in love with Ramadan, Then Say goodbye Ramadan is not an easy task.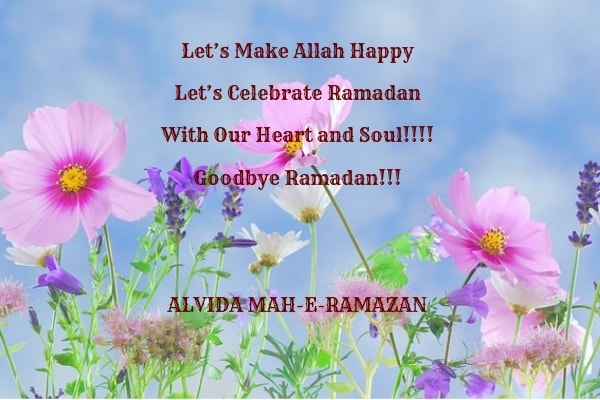 I wish that when sun of the next morning will rise, its shining rays will bring the pleasure, success, and fortune for you and for whom you love the most. Alwida Ramadan
To Each and Every Muslim
A Very Happy Goodbye Ramadan!!!
May the noor of this blessed Mont illuminate your heart,
Mind & Soul & may your all prayers be answered (Ameen)
Goodbye Ramadan!!!
Oh ALLAH this Ramadan
Shower the blessings of peace and security, knowledge, health and wellness, barakah, strength and perseverance, forgiveness, love and care, mercy, sustenance, and JANNAH!

Goodbye ALVIDA Ramadan!!!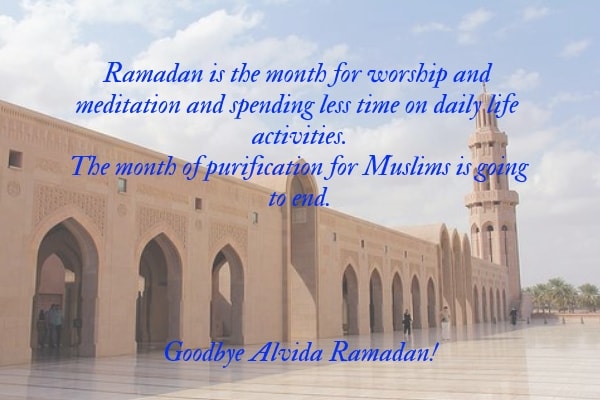 Ramadan is the month for self reflection to train our soul and body  and spending less time on daily life activities. The month of purification for Muslims is going to end.
Goodbye Alvida Ramadan!
Ramadan is going so I pray Allah to save our country
give us the strength to fight with our enemies
Alvida Ramadan!
We will miss you.
Alvida Mahe Ramzan Status in Urdu Hindi
Ramadan Kareem Bht jald apne Ikhtatam ku pohanchne wala he or jate jate hmare opar soch k naye dar khol rha he k kya ham is Ba Barkat Mahine K sath Insaf kar paaye hen? Kya Hm waqai me apne Rab Ku Mana paaye hen ? or Ye ju hm pe itni Rehmatyen Baras rahi hen Kya Hm waqai in k haqdar hen? Zara Sochiye!!!

ALWIDA Alvida MAH-E-RAMZAN
Ae Parwidigar!
Is Ramadan me hm gunhagarun ne ju roze rakhe
Un ku qabool farma,
Or ju naik aamal kiye, un ku b qaboliat bakhash!
Or in fraaiz ku pora krne me hm gunhagarun se ju kutahiaan huwi hen
un se Darguzar Farma !
or hmare gunahun ku baksh de!
or Hme Qabar k azab se bacha or hmarai bakhshish Farma!!(A M E E N)
Hamari Dua he iss Mah e Mubarak k Ikhtitam par Rab-e-Ziljalal
App ki hr jaiz tamana, dua, or aarzo pori kre!
or aap ku hr wu Khushi ataa kre
jis ki aap talab raakhte hun!
Alwida Ramadan!
———————————-
Everyone is sad
As Ramadan is going to Left
After showering his Blessings
Ramadan is going to left
He came to our House
As a sign of our Good Fate
Which was sent By God
The Guest is going to Left
Goodbye Raamadan!!!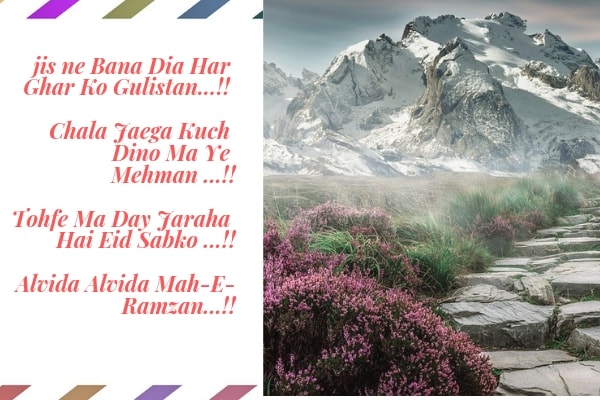 It has turned each house into a beautiful Garden!! The Guest is Going to Left After some days!! With the precious Gift of Eid for Everyone!! Alvida Alvida Mah-E-Ramzan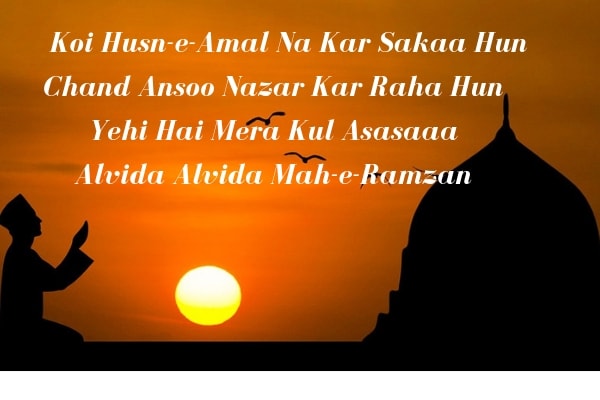 I have not done any good deeds but have shed some tears of regret which are my total assets. Alvida Ramadan!
Kaha jata he k Ramzan Mehman he Jab k mere khyal me aisa nhi he. Ramzan to hr saal aata he lekin ye insaan hen ju mehman hen or koi is ramzan ku paata he or koi is k aane se phel e chala jata he. Alvida Alvida Mahay Ramzan..
Alvida Mahe Ramzan Naat Lyrics – Download Mp3/Video Naat
This is video of the Naat Awida Mahe Ramzan by Mushtaq Qadri which you can download from below button. And also we have uploaded MP3 version of it.
Same Naat in voice of Owais Qadri