Download Ramzan Naats videos and Mp3 format free. Searching for Ramadan Naat to bring peace to your soul? Our Ramadan Naats Download Collection is here to refresh and strengthen your faith in Prophet (PBUH).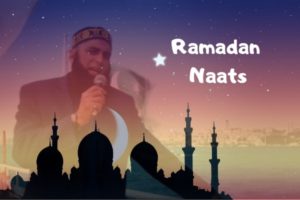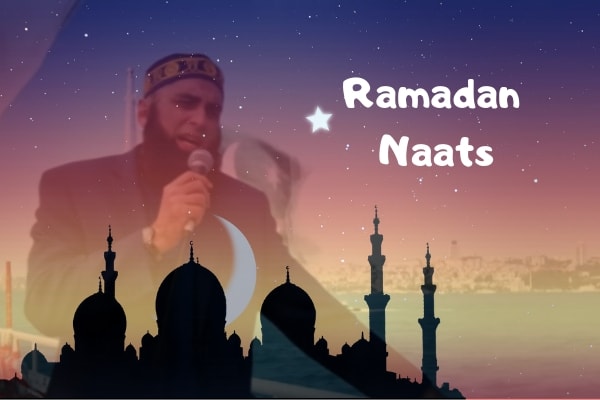 Naats are the words of poets that are written to specifically praise our Nabi (SAW). TheRamadanKareem brings the Ramadan naats in Urdu for free download. In our Naat collection, you will find the naats of famous Naat Khawans including Junaid Jamshed, Mushtaq Qadri, Tasleem Ahmad Sabri, Siddiq Ismail, Fazley Ahmad Raza and many more. Listening to these soulful Naat Sharif in Ramadan Kareem not only increase our love with Muhammad (SAW) as well as motivate us to follow his teachings.
Ramadan Naats Videos and Mp3 Free Download
So here you will find all the famous naats of famous Naat Khawans to download for free.
Mera Dil Badal De by Junaid Jamshed Urdu Hindi
https://www.youtube.com/watch?v=sEirbUAurFg
Shan e Ramzan Naat in Urdu Download Hindi Urdu
Noor e Ramzan Naat in Urdu 2022
Alwida Alwida Mahe Ramzan Naat in Urdu
Muhammad Ka Roza by Junaid Jamshed 
Ilahi Teri Chokhat Per Bhikari Ban Ker Aya Hoon by Junaid Jamshed 
Dunya Ke Ae Musafir by Junaid Jamshed
Faizan-e-Muhammad by Junaid Jamshed 
Mere Nabi by Junaid Jamshed
Muhabbat Kya Hai Junaid Jamshed 
Tajdar-e-Haram Atif Aslam 
Chamak Tum Se Siddiq Ismail 
Ajab Rang Per Hay Bahar-E-Madina Fazlay Ahmed Raza
Shaan E Madina Bilal Qadri
Tu Kuja Mann Kuja Tasleem Ahmed Sabri
Ye Dar E Habib Ki Baat Hai Waheed Zafar Qasmi
Sab Se Aula Wa Ala Nabi Siddiq Ismail
Teri Shaan Jal E Jal Lah By Ummeh Habiba
Nazar Jamal-e-Nabi Fasih Uddin Soharwardi
Tu Ameer E Haram Main Faqire Ajam Alhaaj Khurshid Ahmad
Ya Rasool Allah Teray Dar Ki Fazaaon Ko Salam M Zahid Attari
Main To Panjtan Amir Liaquat Hussain
Subhan Allah Subhan Allah Awais Raza Qadri Naat
Sar E La Makaan Say Talab Hui
Gul uz rukh By Umme Habiba
Ae noor mujassam Umme Habiba
Main so jaaon Ya Javeria Saleem
Momino Ramazan Ka Mah-e-Mubarak Javeria Saleem
Baitha Hoon Masjid e Nabvi Mein Mahmood-ul-Hassan
Asharfi
Shah-e-Madina Saira Naseem
Wajhe Do Aalam Naat Saira Naseem
Naat Sallu Alaihi Wa Alihi Saira Naseem
Faslon Ko Takalluf Qari Waheed Zafar Qasmi