I am too excited as the holy month is approaching fast! Are you? Yes! Obviously, the whole ummah starts waiting for this auspicious month from the day when it ends the previous year. What's your plan for this Ramadan? Let's celebrate this Ramadan with some best Ramadan funny quotes! Here you will find the best Collection of funny Ramadan quotes in English and Roman Urdu. You can use these funny quotes as WhatsApp status, share them as your Facebook story, or send them as SMS to your family, friends, and people in your circle with whom you are frank enough.
Ramadan Funny Quotes Pics Memes in English
Ramadan is the only month when I have a date every night.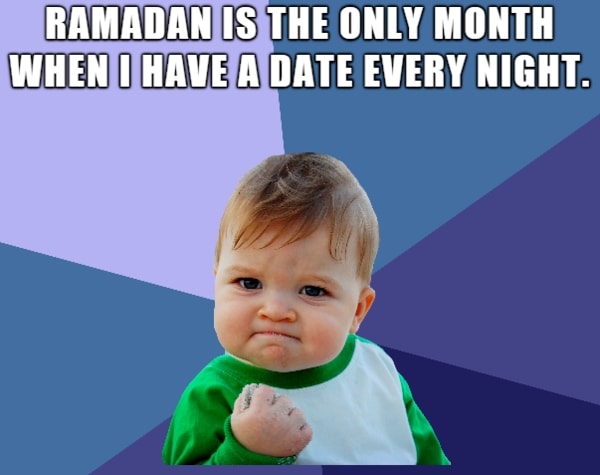 SEE ALSO – Ramadan Jokes 
Kind advice to all Muslims. Dear fasting people! Consider iftar as iftar, not walima.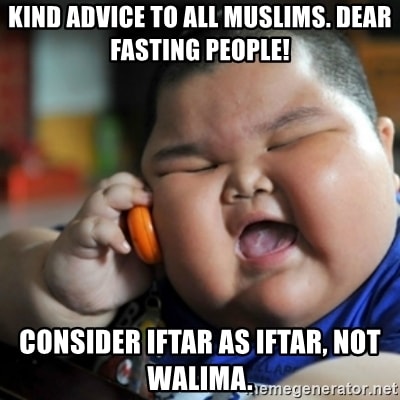 Normal Days
Q: When is Maghrib?
Ans: I don't know.
In Ramadan
When is Maghrib?
Ans: 7:30 & 44 secs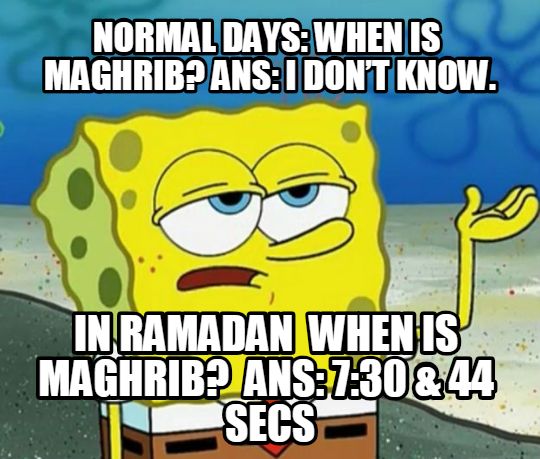 Ramadan is the only month that your parents let you stay out till 5 in the morning
When you wake someone up in Ramadan and they sit at the table for 5 minutes wondering what's going on!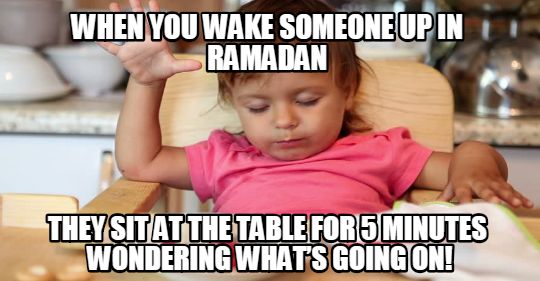 I think its better to ban Internet rather the Shetan and you will see people will become more pious and spend more time in doing virtues!

Happy Ramazan
Wife to Husband: Will you fast this Ramadan?

Husband: No

Wife: will you offer prayers?

Husband: Difficult

Wife: Will you do iftar?

Husband: Yes! Of course, I will. Do you want me to become a disbeliever?
Ramadan Funny Quotes in Urdu
Agar Aapko Rozay Mian Bhook lagti hai To Sehri Main Sirf:

1 Pao Dahi
1 Glass Milk
3 to 4 Parathy
2 Glass Lassi
2 Zinger Burger
4 Kabab
4 Eggs Fry
6 Eggs Boil
4 to 6 Glass Water
2 to 3 Pieces Chicken
4 Packages Maggie,
Aur
6 Banas Khaen.

Insha Allah Bhook Nahi Lagegi. 🙂
Roza Hmain Sabr Krnay K Dars deta Hai,
Is Liay aP Sab Log Ramzan Shareef Me
Loadsheding Per Sabr Kr K Sachay
Muslman Honay kA Sabot Dain.

ManjAnib 
Wapda
K.E.S.C
P.E.P.C.O
Duniya To Sirf Chaand Pe Pohanchi Hai,,

Lekin,,

Pakistan To Aaj Kal Suraj Pe Pohncha Hua Hai.. 😀

Happy Garma Garam Rozay..
Aftar Sy 2 Minute Pehle
Bahoo Rani Ny Kitchen Mein Aaa Kr Pocha:
Ami G, Koi Kaam Ho Tu Bata Dein Mein Kr Doon Gyi
Saas Jaal Kr Boli:
"Haan Puttr, Jaldi Sy Ja Kr Azan Dy Aa"
Ramadan In Pakistan!!!

First Ashra: Rise in prices

Second Ashra: imaptience

and Third Ashra is spent wasting money—!

Ramzan Mubarak..
Kuch khatti…
Kuch meethi….
Kuch chatpati..
Kuch chulbuli
khushion se bhara.
Ramzan Mubarak!!!
Jo Shakhs Apni Jaib Kharch Se
Apny Doston Ki Aftari Kerwata Hai,
,
Kamyabi Hamesha Us K Qadam Choomti Hai.. 😀
.
Phir Dosto,,
Hai Koi Program.. 🙂
I am too worried
after thinking that if
Bhutto is alive then why he is not coming to offer Traweeh???
1990 Ka Dhol Wala:
"Bhaiyo Sehri Ka Waqt Ho Gaya Hai Ab Uth Jao."
2018 Ka Dhol Wala:
"Night Package Walo Jaag to Rahy Ho Ab Sehri Ker K Hi Sona.."
ADVANCE RAMAZAN MUBARAK..
You can request us more funny Ramadan jokes, memes, and Quotes.
Funny Ramadan Memes
Here are best funny memes on Ramadan in 2019, you can download.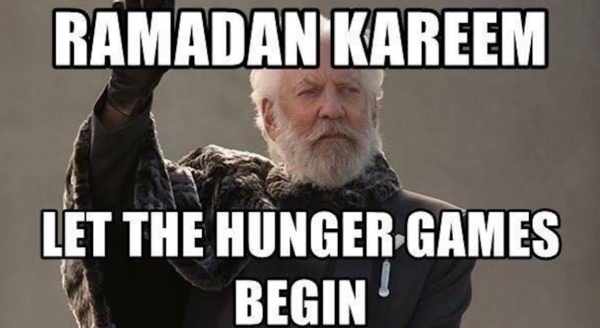 Its English Meme on Ramadan to share with your friends on Facebook and Whatsapp.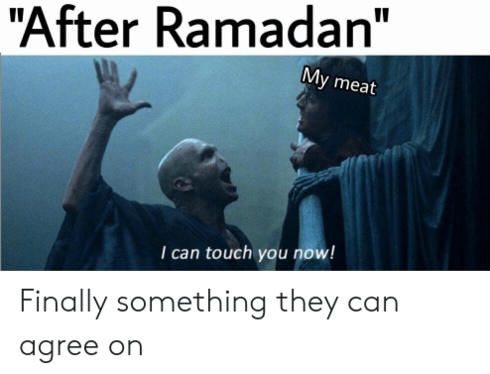 Lol, its Satan meme. That is really funny.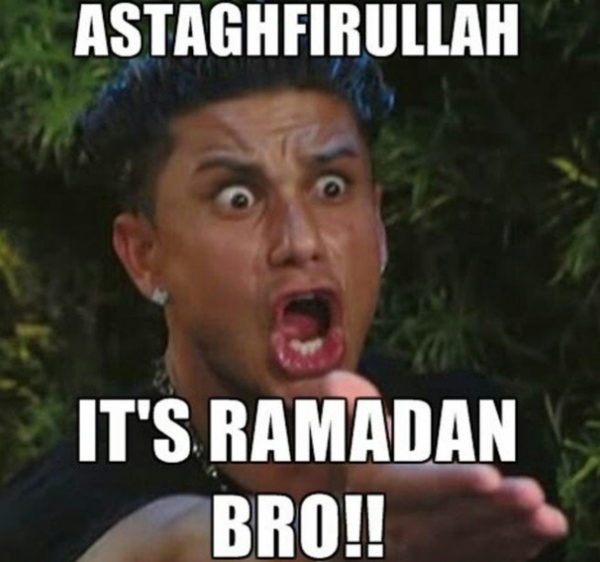 Like some friends become so Nobel in Ramadan. Lol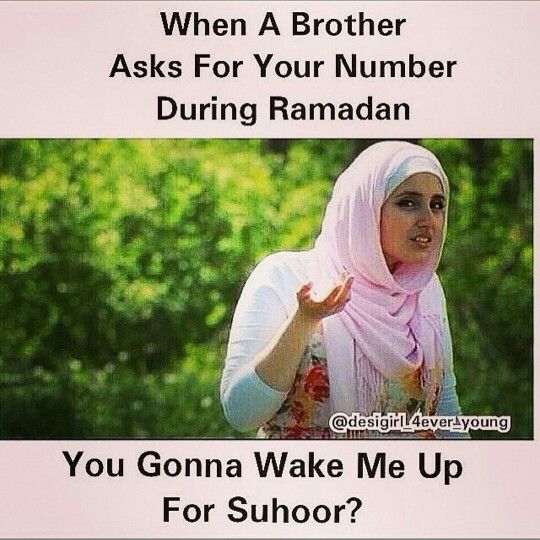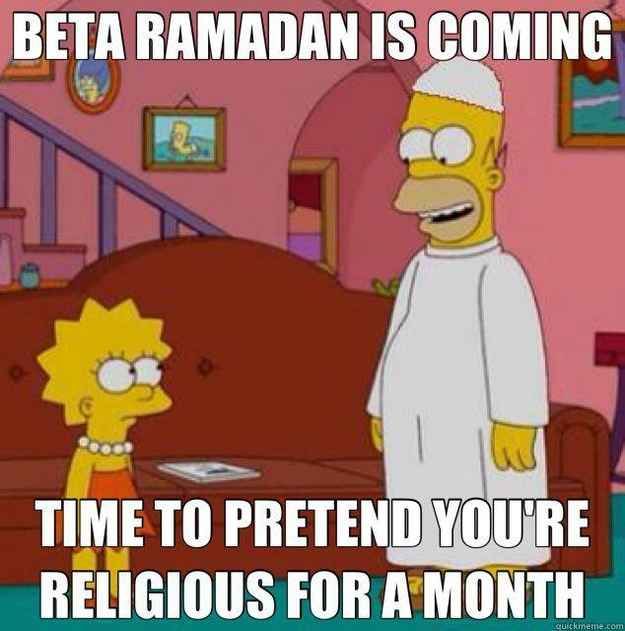 Ramadan Funny memes Videos
For more Funny Pictures for Ramzan, you should comment below and let us know.
Ramadan Funny Quotes in English
1. "Ramadan is like a slot machine. You never know what you're going to get."
2. "Ramadan is that time of the year when we all find out how many friends we really have."
3. "Ramadan is the month where you realize that you're either going to get fat or go to jail."
4. "Ramadan is the month of giving, and I'm going to give you a break from all your fasting."
5. "Ramadan is the perfect time to reflect on your diet and make healthy changes for the new year."
6. "Ramadan is a great time to start a new fitness routine."
7. "Ramadan is the month of family and togetherness. Make sure to spend quality time with your loved ones this month."
8. "Ramadan is a time for spiritual growth and renewal. Make sure to take some time for yourself this month and reflect on your goals for the year ahead."
9. "Ramadan is a time for giving back to the community. Make sure to donate to a good cause this month."