Why Ramadan Lanterns are supposed to be a symbol of Ramadan?  Did you ever wonder why all Ramadan images highlight and feature beautiful and colorful lanterns (Fanous)? Do lanterns hold any symbolic meaning? With the beginning festivities of Ramadan Kareem, the entire Muslim community lightens up but lanterns are mainly used in Arab countries. People will observe lantern decorations in hotels, offices, malls or even in many restaurants. Lanterns in various shapes and numerous sizes illuminate Egypt streets to create a magical and beautiful atmosphere. So get to know why Lanterns have become a worldwide symbol for Ramadan?
How to make Ramadan Lanterns?
Making your own Fanous is a great way to get into the Ramadan spirit, and it's not as difficult as you might think! All you need is some paper, a few simple materials, and a bit of creativity.
Here's what you'll need to make your own Fanous:
A sheet of white paper
Scissors
A pencil or pen
A ruler or straight edge
A candle or light source
Decorative materials like ribbon, sequins, or glitter (optional)
First, use your scissors to cut the paper into a long strip. The strip should be about as wide as your hand. Then, fold the strip of paper in half lengthwise.
Next, use your pencil or pen to draw a design on one side of the paper. This is where you can be as creative as you want! You can make a simple star shape, or get more elaborate with geometric patterns or images of nature. Once you're happy with your design, cut it out along the lines you've drawn.
Now it's time to create the lantern itself. Holding the paper strip at the top and bottom, gently twist it until it starts to curl in on itself. As you twist, the paper will start to take on a cylindrical shape. Keep twisting until you've reached the end of the paper strip.
If your lantern is looking a bit flat, you can give it some dimension by gently pushing out the sides.
Now, it's time to add the finishing touches. If you're using a candle as your light source, carefully insert it into the top of the lantern. If you're using electric light, simply place the lantern over the lightbulb.
Once your lantern is lit, you can decorate it with ribbons, sequins, or glitter if you like. Just let your creativity flow!
Making your own fanous is a great way to get into the Ramadan spirit and add some festive decoration to your home. So get creative and have fun!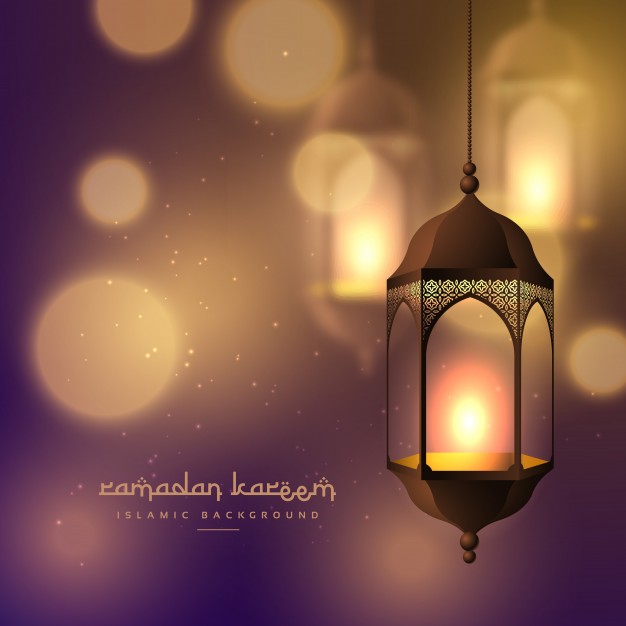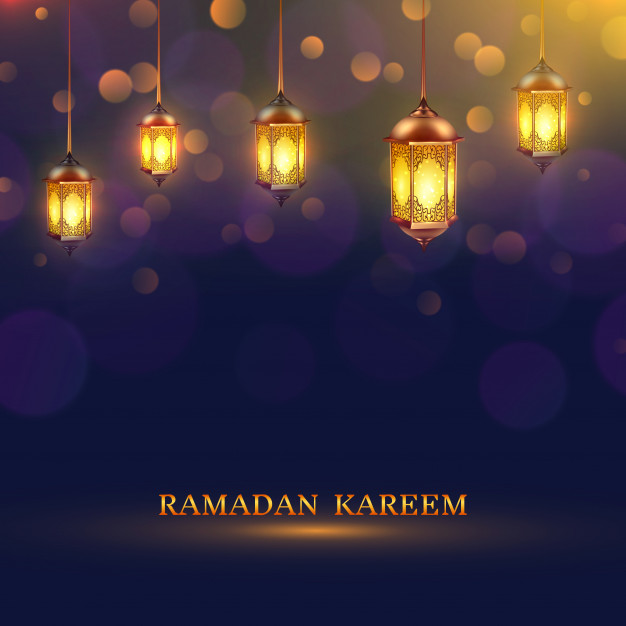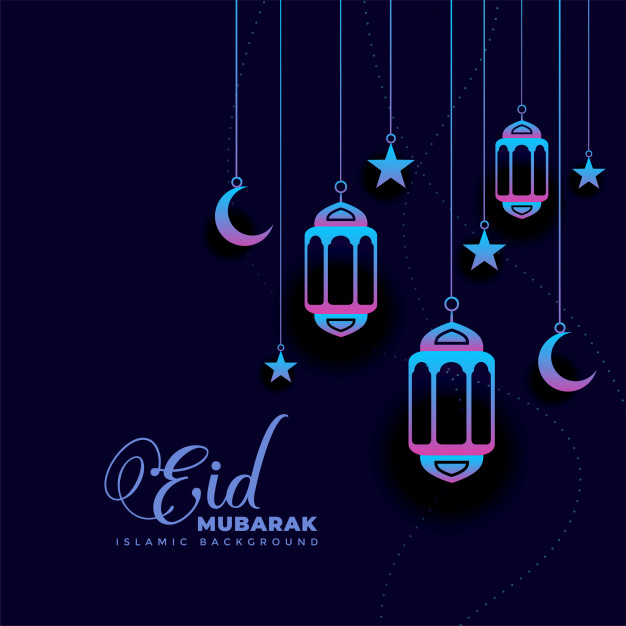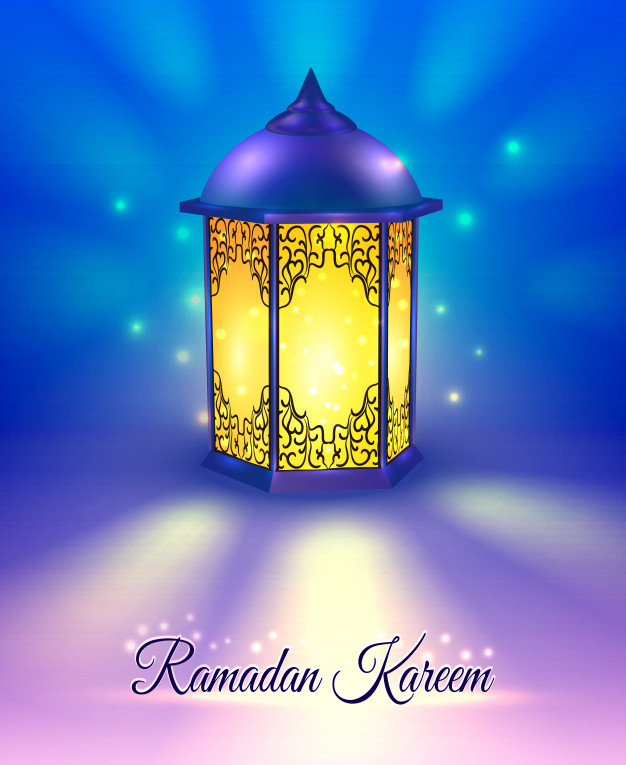 What Lanterns signifies for Ramadan?
The lantern is known as FAMOUS in Urdu or Arabic language. The colorful lanterns grab the immediate attention of almost everyone. According to Cultural experts and analysts, lanterns are associated with Egyptian history. In 358 AH, during the Fatimid dynasty, it is stated that children and people while holding lanterns greets Caliphate Al-Mu`izz li-Din Allah who arrived on the first day of Ramadan. The whole community welcomed him with lanterns that lit the way. Meanwhile, Muslims added Fanous as a traditional or cultural symbol especially welcoming blessed Ramadan.
Ramadan Lantern craft
A little craft during Ramadan with kids provides a good opportunity for a family to stay connected. Enjoying the spirit of the holy month with decorative items is perfect for kid's development. The craft will surely develop their interest and enables creative thinking in kids, so for everlasting memories help to create lanterns with children.
Ramadan Lantern template
For creative and delightful Ramadan decoration, Ramadan Lantern templates are easy to print and fill with colors. You can use different materials to make the template more attractive and reflecting. Ramadan Lantern printables assist many individuals to decorate their offices or homes at the beginning of the Holy month.
Lighting up lanterns for decorations
Ramadan lanterns are essential accessory during the Holy month. Ramadan is a month of self-purification and promotes spiritual elevation, forgiveness, generosity, and kindness. The term lantern indicates light and light gives hope to every hopeless person. It enables an individual to have faith and stay strong because light elevates from the darkness. Similarly, Ramadan enables Muslims to purify their souls by abstaining from foul language, illegal acts or misbehavior. It enlightens human with patience and designs the character with Islamic symbols of generosity, forgiveness, and spirituality.
Ramadan Lantern coloring pages
Want to develop the great hand-eye coordination of your kids? Or do you want to decorate your room? Then try downloading or printing amazing Ramadan Lantern coloring pages and the Ramadan Lantern vector images that are available for free and surely provides a great source of craft and art. Filling coloring pages and vector images with fun-filled colors provides a convenient way of self-expression activity.
Eid Mubarak Paper Lanterns
This Product, on Amazon, has a rating of 4.7 stars rating out of 5. These lanterns are made of paper that are re-usable. Furthermore, they come in a set of 5 colors per pack. However, they are not meant to be used with candles or be sued with light fixtures. This product comes with its own wire expander that also has an internal hook, allowing the lantern to be hanged on their own with a string or a ribbon, and also allowing different colored lanterns to be tied together. The dimensions of the product are 21.5 x 22cm and the Product Weight is 200 grams.
Dimmable with Remote Control, Waterproof Lights
This product, on Amazon, has a rating of 4.2 stars out of 5. They are warm white-yellow mini LED lights. These lights are safe and convenient, as the low-profile adapter is easily hidden and is also guaranteed with UL Certification.
JaLL Gazebo Net LED
These lights are specifically designed for festivals and parties and are perfect for a season like Ramadan, creating a nice ambiance environment. Not only are these lights perfect for Ramadan, but they also have the perfect feature of being a multifunctional decoration. Moreover, the product has a rating of 3.2 stars out of 5. These lights have 8 different modes, allowing the brightness of the lights to be changed; Waves, Sequential, Slow-glow, Chasing or Flash, Slow Fade, Twinkle or Flash, and Steady On. These lights are very safe to use and install, having features, such as; low voltage, and un-plug proof connectors
Gold Mini Holographic Lanterns
This product, on Amazon, has a rating of 4.1 stars out of 5 and also has fairly good reviews. The LED light creates a warm environment. The color temperature is 2200K. The product can be used in different events too, like birthday parties and dinner parties, etc.
Led Light for Home Decoration for Ramadan
This product, on Amazon, has a rating of 3.8 stars out of 5. Furthermore, it has good reviews. The LED quantity is 138 pieces (includes 6 pieces of stars and 6 pieces of Moon)The product has 8 different flash modes; wave flash, sequential, twinkle/flash, slow flash, chasing/flash, slogs, Fantasy dream flash, steady on. The Curtain String Light Power is 6W. The length of wire is 102inch (2.6m) and the Power line length is 98inch (2.5m).
Goodia Globe Fairy String Lights
This product, on Amazon, has a rating of 3.9 stars out of 5. Furthermore, it has good reviews. The colour is silver. Furthermore, it is Moroccan style and has modes like; twinkle and steady. The quantity of the LED is 30 and the string length is 3.2 meters. Furthermore, the diameter of the ball is 0.98 inches. The light color is warm white. The LED spacing distance is 10 cm. The battery box and the product itself is not waterproof, hence, it is recommended that the product is used indoors and not outdoors. There are 15 balls in each string, making a total of 30 balls. These lights operate on batteries; 3 AA batteries are required, and they are not included with the product. Some more specifications are; — 10.49 feet / 3.2M silver balls (2.5 cm diameter) string lights.
Ramadan is an important event for Muslims, signifying the reveal of the Holy Quran to the Holy Prophet. During Ramadan, Muslims give it their all and celebrate and cherish every moment. It is a time for self-reflection, where you devote everything to Allah. An important part of the celebration is decorations, that help Muslims get in the spirit of this Holy Month.
There are many decorations available on Amazon that have high ratings and very good reviews by customers.
To make this month glow, even more, to bring people, especially kids, joy in their lives and excitement for this month, Ramadaan Fanoos play a very important role.
Ramadan Fanoos cannot only be bought in stores and online but there are various ways you can make these at the ease and comfort of your home. They can be made either from paper, cardboard and thick materials. These lanterns and Fanoos DIY's can be found on youtube.
These Fanoos have a special scent to them, or you can add this special scent yourself and the amazing patterns and designs on them, esp the moon and the stars, depict the cultural value of Islam and the new beginning of the month and even a new moon; new person.
The tradition basically emerged from Egypt. When a Caliph came to Egypt in 358 Hijrah, the military commander told the people to light up his path since it was dark. Everyone lit up lanterns and coincidentally, it was the first day of Ramadan. Ever since then, people have been engaged with this tradition till today
Verdict
During the Ramadan month, despite hot weather and long fast, if you and your little ones are feeling 100% energy, try to evoke the spirit of the season with Ramadan Lantern craft, or brighten up your home with Ramadan lantern template décor. These easy and fun-to-make lanterns will surely make your day.
Right after we see the Ramadan moon, it's glory and brightness, we instantly light up from the inside, too. Thinking about the many blessings and light this month brings among us. Although in today's world, we have electricity and various types of lights and whatnot, lanterns, lamps, and Ramadan Fanoos bring a special kind of joy in our hearts. It's just a symbol of old-era beauty which has now become popular in big gatherings such as iftar parties, suhoor times as well as Ramadan tents, gatherings and city streets.